Wolf is a brand owned by the Sub-Zero Freezer company, which manufactures refrigerators, dedicated freezers and wine coolers under its own name. If you are looking for Wolf repair Los Angeles service, our appliance technicians are best when it comes to Wolf repair service. We specialize in Wolf range repair, Wolf microwave repair, and much more.
Best Wolf Repair Los Angeles Service in the Area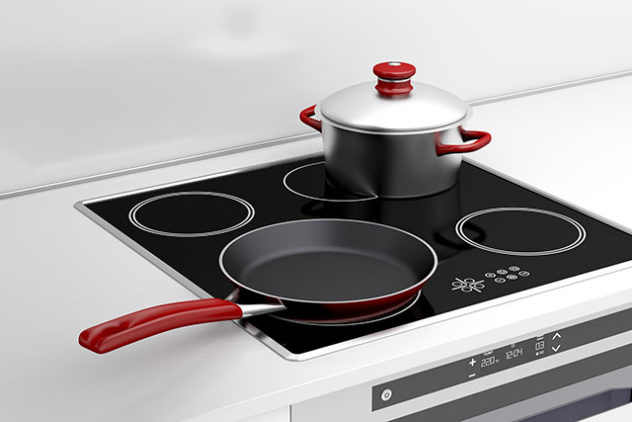 The reason why they decided to introduce a new brand was because Sub-Zero, while great for refrigerators, doesn't really inspire confidence in a range of microwaves, stoves and ovens where "sub-zero" is a less than ideal result when you're trying to make yourself a meal. Built to be fill in the high-end range of their product offerings, Wolf products from the Sub-Zero Freezer company are not going to be found lacking for quality. Their reliability is quickly becoming something bordering on legendary in some circles, but that doesn't mean you can ignore the occasional maintenance or tune-up to keep things running smoothly. This is something that happens to all appliances over time and the unfortunate fact is that it's pretty much inevitable. But not to worry, that is what we are here for.
We Are Your Local Wolf Appliance Service Company!
If you are looking for Wolf appliance repair, our technicians are best when it comes to Wolf repair Los Angeles. We specialize in Wolf range repair, Wolf microwave repair, and much more.
Little wonder, then, that our Wolf appliance maintenance customers speak highly of us, just like our Wolf appliance installation clients. The clients whose Wolf oven or cooktop we fixed are an equally satisfied lot, and they rave about us on social media, rating our services very highly.
Our motto is 100% customer satisfaction. We know the inconvenience a malfunctioning or non-functioning Wolf appliance can cause, and we don't want you to do without your favorite dishes or live on takeout, so we rush over one of our engineers when you call us. In case they are all out in the field helping our clients, we will fix an appointment with you, so that you can be present when they come over and fix your Wolf appliance to your satisfaction. We stock up on parts – we know from experience what the most common problems are with Wolf appliances – so in most cases, we are able to fix it on the first visit itself, as our Wolf appliance repair customers will tell you.
We are not a parts changer. When we fix a Wolf appliance, we see to it that it does not bother you again with the same problem. You only need ask our Wolf repair Los Angeles customers who will gladly attest to the quality of our work. They used to calling us again for fixing their other Wolf equipment (these are the ones we haven't serviced).
See What Our Customers Say About Our Wolf Appliance Repair Service
"Very friendly and helpful on the phone when booking an appointment. Really nice engineer came out to fix the fault. Great quality service. I will be using this company again."
Anastasia F.
Los Angeles, CA