Same Day Appliance Repair Service in Los Angeles Area
The dishwasher doesn't wash? Air conditioner runs but doesn't cool?
Call Your Appliance Repair at (626) 205-3955,
and we will help you fix these issues without any trouble!
We Are Your Local Appliance Repair Company
Your Appliance Repair is an appliance repair company serving residents and business establishments of Los Angeles Area. We provide appliance repairs and maintenance service for all major brands including Sub-Zero, Viking, Thermador, Miele, and many others. No repair or installation is too big or too small for us!
How Our Los Angeles Appliance Repair Technicians Work
Our Los Angeles appliance repair technician will arrive at your place within your 3-hour appointment window. You will receive a courtesy call from our technician, who'll let you know when you can expect him at your location. He will communicate this to you 15 to 30 minutes prior to arrival.
Our service call includes a diagnostic fee and a written estimate of the charges and work required to have your appliance up and running. If, after receiving the estimate, you decide to go ahead with the repairs, we will waive the service call fee and only charge you for the refrigerator maintenance, dishwasher repair or fixing a stove in question.
Same Day Appliance Repair Service
We offer the best same day appliance repair service Los Angeles area has! Our excellent stock of parts allows us to accomplish repair task soon after the need for it arises. In rare cases where parts must be ordered from distributors, we may take one or more days to expedite your appliance repair need.
We Repair All Major Appliances for Residents and Businesses of Los Angeles Area
Major Appliance Repair
Dishwasher Repair
Cooktop Repair
Washing Machine Repair
Clothes Dryer Repair
Refrigerator Repair
Microwave Repair
Ice Maker Repair
Freezer Repair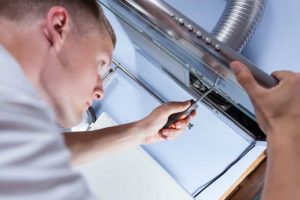 Are you looking for a company to take on a major appliance repair? Has your fridge/AC/dishwasher broken down out of the blue? Don't worry. Help is at hand. Try our reliable appliance repair service. Washing machines, microwave ovens, water heaters – you name it and we can fix it!
On-time Customer Satisfaction Guaranteed Repairs
We don't call ourselves reliable for nothing! Our major appliance repairs will leave you satisfied, we guarantee this. Every appliance repair technician on our team is thoroughly professional and experienced in the field. They will arrive on schedule for your repair and complete the work before you know it. If you wish to know what the problem with your appliance was – ask. Our repairmen will educate you on the specifics, so you too understand where your appliance can fall short in the future and plan as per it. Last, but not the least, we offer a guarantee period for our repairs. If your appliance faces any problem within this period, you can get in touch and we will fix any and all issues that might have arisen from our previous job on it!
Don't Try to Fix it Yourself! Enlist Reliable Appliance Repair Service.
Sure, you may believe in DIY and we encourage people to come to know their appliances as intimately as possible. However, trying to fix an appliance that has stopped working may be more than you can take on. Appliances today have more complex configurations than they did in the yesteryears! It takes more than a layman to understand what is wrong with the appliance and how it can be set right. When you seek professional help, you can rest assured that no more harm comes to your appliance. Additionally, it will probably get fixed sooner than it would have had you tried to do it on your own. With our reliable appliance repair service you have an expert team at hand, just waiting to cater to your malfunctioning appliance woes.
Have No Fear, We're Equipped for Any Kind of Brand or Repair
Yes, you read that right. It doesn't matter whether you simply want a mechanical component repaired
or if there is an issue with an electrical component.
We'll take it upon ourselves to find out where the problem is and take care of it accordingly.