A refrigerator is one of the most essential modern conveniences as they help to preserve all types of food. Unfortunately, like all other appliances, refrigerators can develop problems and stop working altogether. The bad news is, these appliances aren't easy or cheap to replace, especially if they're from some of the best brands like Sub-Zero that provide high-end products. We're experts at Sub-Zero refrigerator repair because we're very familiar with the brand and have kept up with their technology and products over the years.
About Sub-Zero Appliances
Sub-Zero has been around since 1945 and has manufactured a range of excellent products and appliances. They are veterans in this industry and they're very familiar with refrigeration technologies. They've revolutionized the way these appliances are integrated into the overall design and structure of your kitchen. Sub-Zero products are immensely popular and for good reason. They look great, integrate well into any kitchen, and perform well.
Sub-Zero offers quality you can rely on and trust, so their appliances are a great buy. When you invest in a high-end product, you need to choose something that will last for a long time and not give you any trouble and the Sub-Zero brand does just that.
We Cater All Types of Sub-Zero Refrigerator Repair Services
Sub-Zero has a wide range of products for all kinds of requirements so you're sure to find something that will serve you well. We have the ability, knowledge and the experience and expertise to handle Sub-Zero refrigerator repair of all models including:
Full-Sized Refrigerators – This is an essential appliance to any kitchen, residential or commercial. Sub-Zero provides ample choice in this category because you can choose an integrated refrigerator, a built-in one, or a professional one for your business. These appliances are available in different capacities and designs so you can choose something that fits into your kitchen and fulfills your requirements perfectly.
Under-Counter Refrigerators – If you have some free-space under your countertop and don't want to add another cupboard, you can install an under-counter refrigerator there. They're compact, convenient, and very useful, especially if you need added refrigeration in your kitchen but don't have enough space.
Our Appliance Repair Expertise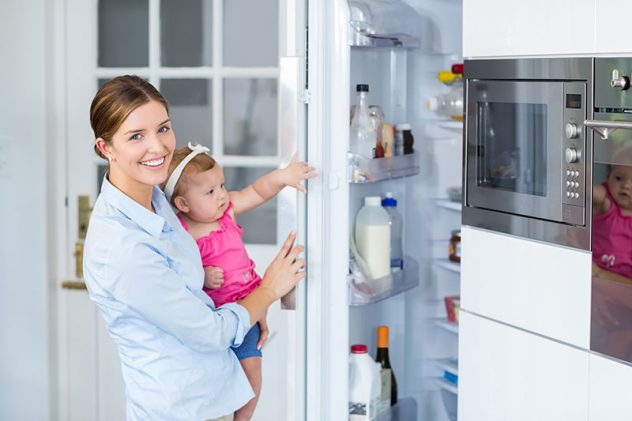 We've been a part of the refrigeration industry for a long time now and know how to handle all kinds of appliance and model repairs. Here are some things you can expect from us when you hire us for a refrigerator repair project:
Quick Response – We know our jobs are time sensitive because the food inside a malfunctioning appliance can spoil easily. We always aim to respond quickly and will arrive at your location on time.
Good Quality Service – Our experts are meticulous and knowledgeable. They will identify the root cause of the malfunction, repair it, and ensure your refrigerator is functioning perfectly before they consider their job done.
Our Sub-Zero refrigerator repair service is also reasonably priced with no hidden costs. Our experts will assess the appliance and promptly provide an estimate for the repair. Our final bill will explain the cost of the repair clearly so you can trust us to be fair and honest.