When it comes to cooking ranges, they are probably one of the most worthwhile investments you can make. They make your kitchen look great, especially when compared to traditional stovetops or cooktops. Plus, they make the whole cooking process a whole lot simpler. However, a cooking range is going to give you some trouble eventually. Fortunately, our experts at Your Appliance Repair can fix your range related issues. We offer range repair service for all brands. We are one of the best when it comes to range repair Los Angeles service!
Repair Service for Any Brand With Your Appliance Repair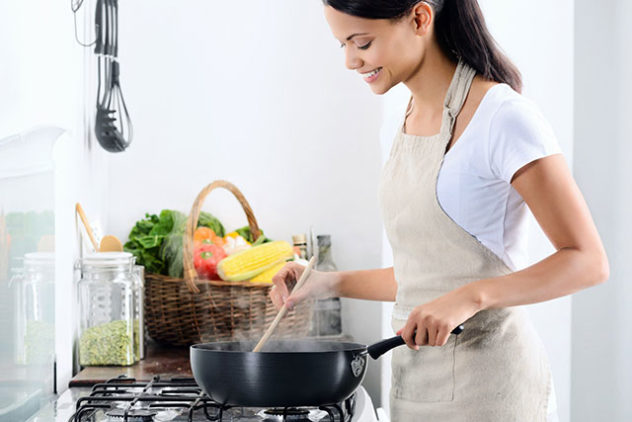 We all buy appliances based on several factors, and the brand happens to be one of them. We may have our own reasons for choosing a particular brand. However, it so happens that our brand choices can get us into trouble. For instance, what if your appliance develops a unique problem that can't be sorted by the average repair service?
It would normally be something to worry about, but, thanks to Your Appliance Repair, you can have any range from any brand fixed in not time. It doesn't matter whether you need electric range repair service or gas range repair service. We can sort out all your range repair Los Angeles problems, irrespective of which kind or brand you use.
We can repair Miele range, fix Thermador range hood and service Viking range at the very same-day. So, if you happen to own any of the above brands of ranges, do give us a call when it needs some fixing. We'll send over our skilled technicians to address the issue. Our technicians are highly experienced with all these brands and they know exactly how to deal with each specific issue.
Usual Range Issues You May Notice
Electric ranges are available in a variety of styles. An electric range operates on 240 Volts for the heating elements and 120Volts for the accessories (for example, clock or lights). Most repairs are electrical in nature. No matter what brand of range you use, there are always going to be some common problems that you'll come across. The key is to detect the problem on time, so that, it can be fixed on time. A range issue fixed right away will save you a lot of trouble in the future.
It doesn't matter if it's a gas or electric cooking range; the problems that occur in these two are only marginally different.
For gas ranges, the problems may be related to loss of heat, gas leakage, ignition failure and malfunctioning of the self-cleaning mode. As for electric ranges, the problems may have to do with uneven baking, too much heat, and malfunctioning of heating elements etc.
Your Ideal Range Repair Los Angeles Service
Whatever your range repair problems are, just give Your Appliance Repairs a call and we'll get there to solve your range problems immediately. We serve most areas across Los Angeles. So, repair a range in Santa Clarita or range maintenance in Granada Hills won't be a problem. We offer range repair service in West Hollywood, Marina Del Rey, Glendale, Burbank, Pasadena, Calabasas, Bel Air, Beverly Hills, Sherman Oaks, and Studio City.
Our Range Repair Service Testimonials
5 out of 5 stars
We purchased an over the range microwave so I called your appliance repair and they came and installed it for adequate price. Also they picked up my old one appliance so I can enjoy using a new whirlpool microwave. Good service!
Reviewer: Arshaluis Abhaz