At Your Appliance Repair, we have technicians who have worked with Miele products day in and day out. With that kind of experience, it practically becomes impossible to not be the best in Miele repair Los Angeles service. So, if you ever find that your Miele appliance isn't working or is acting odd, just let us know. We'll send over our technicians to implement Miele repair Los Angels service and get the issue fixed, which will happen in a matter of just a few hours.
Miele Appliance Repair Right at Your Doorstep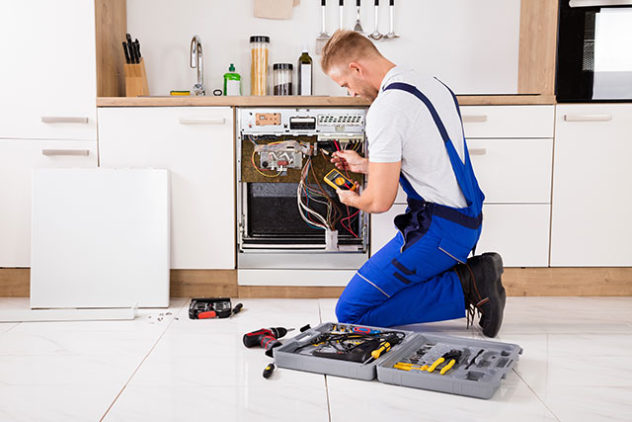 The entire purpose of a home appliance is to offer convenience, comfort, reliability, functionality, and durability. The truth is that only a small handful of brands out there can claim to produce home appliances that meet these requirements; and Miele is definitely one of them.
Miele is recognized as one of the most trustworthy and reliable home appliances manufacturer out there. It's also one of the oldest home appliance manufacturers around, having been founded in Germany in 1899. Now over a hundred years later, they've come a long way from the cream separators and butter churns that made them famous in the dairy industry. As the proud owner of a Miele appliance, you know you've made the right decision in terms choosing a great appliance that will provide unmatched value for money and serve our requirements for many years.
However after a few years on the job, natural wear and tear will inevitably take its course. Yes, it is possible for your Miele product to encounter problems after long term use. So, it's a good idea to stay prepared. In case your Miele appliance ever breaks down, there is only one name you need to remember – Your Appliance Repair.
We Are the Experts in Miele Repair Los Angeles Service
Yup! You don't have to doubt us. You can do the research yourself. Your Appliance Repair has a stellar reputation when it comes to Miele appliance repair.
We use only original factory approved parts for all our repairs so you don't need to worry about the quality of the replacement parts, and just to give you even more piece of mind, all our jobs are backed by a full guarantee on both the labor and the parts.
If you've been having trouble with your Miele appliances then it is time to get help from a professional. We provide Miele dishwasher repair, Miele refrigerator repair, Miele range repair, and much more.
We Are Your Local Miele Appliance Service Company!
Worried that you might live too far off for us to get to you? No problem. We actually function within several Los Angeles locations. On a normal day, we offer maintenance and repair service for the full range of Miele home appliances including:
Our Miele repair Los Angeles service is available throughout L.A.