Cooktops are probably one of the most important appliances that you have in your house. However, when an appliance is used as often as a cooktop is, issues are always bound to crop up. As such, cooktop repair isn't something you can avoid. But, the good news is that you can always rely on our experts at Your Appliance Repair! We have specific set of technicians who specialize in the area of cooktop repair Los Angeles services. So, if you happen to realize there's something wrong with your cooktop, just give us a call!
Reliable and Quick Cooktop Repair Service at Your Doorstep!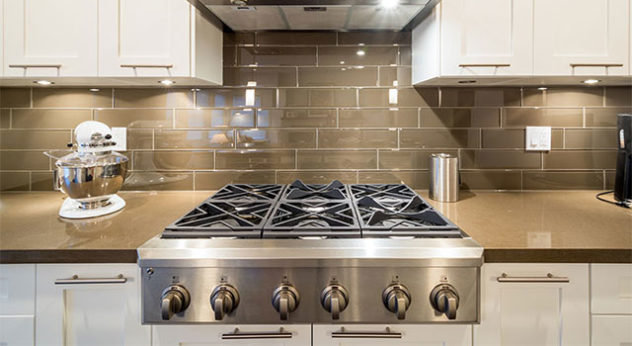 Los Angeles is a big city, and that's generally a good thing. But, it can also turn out to be a problem when you need to get jobs done fast. Specially if you live an area that is a bit away from the city, getting professionals to attend to your issues could be quite a task. But, the good news is that with Your Appliance Repair this will not be an issue as we have a wide reach in Los Angeles and will do our best to deliver same-day cooktop repair Los Angeles service.
Repair a cooktop in Bel Air? No problem, we will have our technicians at your doorstep with just a call. Fix a cooktop in Beverly Hills? No problem there either. In fact, we've carried out cooktop repair Los Angeles service along with maintenance hundreds times.
The same goes for cooktop repair in West Hollywood, Marina Del Rey cooktop repairs, fixing cooktops in Glendale, repairing cooktops in Burbank, cooktop service in Pasadena, Calabasas, Santa Clarita, Granada Hills, Sherman Oaks, and Studio City.
Common Cooktop Issues
Cooktops develop issues on a progressive scale and they show signs of impending trouble early on. However, the average person may not be able to figure this out or take notice of these minute signs. But, learning to detect certain odd patterns in the cooktop's functioning can save you a lot of trouble.
Here are a couple of common issues you can learn to detect:
You might notice that at time, the burners of the cooktop just won't change temperature. This would indicate that there is an issue with the infinite switch of the appliance. The infinite switch controls the amount of electricity that flows into the elements. In such a case, you might need an infinite switch replacement.
Sometimes just one of the cooktop burners won't heat up. This happens when there is a loose connection or when an element needs replacement. At times, it can also occur as a result of a switch related problem. For conventional cooktops, a simple shake might solve the problem of a loose connection.
If you detect such problems with your cooktop or any other problem, please call Your Appliance Repair. We'll get there as soon as we can to solve your problem.
Our Cooktop Repair Service Cater to Every Brand
You heard that right. We repair a wide range of cooktops. Why does this matter? After all, aren't all cooktops the same? Well, yes and no. The basic functions might be the same, but, each cooktop has its own unique set of features, which are controlled via specific components.
Our technicians are trained to carry out all kinds of cooktop repair Los Angeles services. We deliver our repair service for many brands including Dacor cooktops and Viking cooktop service.
We fix and repair cooktops of any brand including Thermador, Maytag, GE, Bosch, Miele, Kenmore, Frigidaire, Whirlpool, and Kitchenaid cooktops.
Rules for the Use and Care of a Stove
Clean your cooktop on a regular basis with warm water, mild detergent, and a soft cloth on all cleanable parts.
Never use scouring pads on the cooktop surface, except where recommended in the use and care manual.
Also, never use abrasive cleaners that are not specifically recommended by the manufacturer.
Do not allow grease spillovers to accumulate after cooking on the cooktop; this will become a fire hazard.
Choose Right Cooktop Cookware For Best Results
One of the keys to successful cooking is the use of proper cookware. For efficiency and best results, use pans that have tight-fitting lids and lightweight handles that do not tilt the pans. The following is a brief review of the various types of cookware that are available.
Aluminum is a metal that spreads heat quickly and evenly, and responds to temperature changes. This cookware is best for frying, braising, and pot roasts. The inside of the aluminum pan might be a natural finish or a nonstick coating.
Cast iron is slow to change temperature and holds heat. This makes good cookware for browning, frying, stewing, and other cooktop cooking. Cast cookware is also available with an enamel finish.
Copper is excellent for gourmet cooking, wine sauces, and egg cookery, and it is quick to change temperature.
Glass cookware is slow to change temperature. This type of cookware works best for a long time on a low heat when cooking with a liquid.
Porcelain enamel is long-lasting and is used for cooking soups and other liquids.
Stainless steel is exceptionally strong. It is used for frying, sauces, soups, vegetables, and egg cooking
Our Appliance Repair Service Testimonials
5 out of 5 stars
I had a problem with my fridge and called Your Appliance Repair. Mike came to fix my fridge and did a great job fast! There was no mess and no extra fees. Much recommended!
Reviewer: Katy Seagal