GE manufactures some of the most popular and commonly used kitchen and household appliances. They have been around for a long time and they are a well-trusted brand, which is one of the reasons why we're so familiar with all of their products and can perform GE washing machine repair easily.
History of General Electric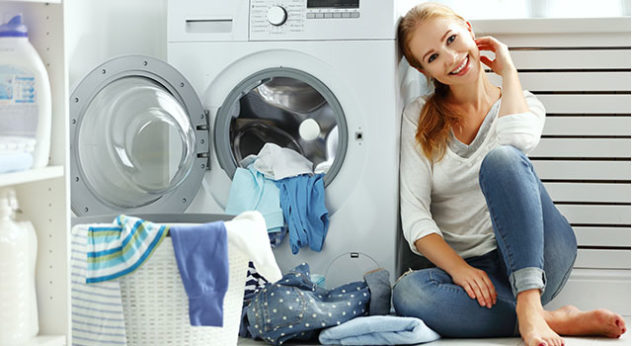 General Electric started with Thomas Edison's interest in different electrical companies during is experimentation with electricity back in 1889. The company was formed after the merger of two different entities Edison General Electric Company and Thomas-Houston Electric Company. These two plants still work under the GE banner today.
GE first started to delve into the appliances market in 1905 with commercial electric refrigerators manufactured by Automated Refrigeration Co. of New York. They supplied the compressor motors and controls in the appliances. In 1909, they introduced new heating elements in their appliances and replaced the traditional iron wire with a nickel-chromium alloy. They continued with progress and innovation and 1925, they introduced their first refrigerator for residential use.
In 1930, they placed residential electric clothes washers on the market. They lead the industry when it comes to consumer appliances and introduced something new regularly. By 1931, they had manufactured their millionth refrigerator. They also introduced other products like home air-conditioning devices, gas-turning furnaces, window-mounted air conditioners, etc.
In 1937, their washing machines had become so popular that they had to establish a large-scale production assembly line for electric washing machines. After that, they continued to develop their washing machine line and introduced a number of innovative and easy-to-use products for residential use.
Common Washing Machine Problems
Washing machines are built to last and deliver good performance for several years. However, they do develop problems from time to time. Here are some of the most common GE washing machine repair issues we've had so far:
The machine vibrates and moves around. This is an indication of unbalanced load or poor footing. If the washing machine feet aren't locked onto the floor, it might move around.
The washer leaks. This can be because of imbalance, worn hoses, detached or unattached hoses, or clogged drains.
The machine doesn't work. This isn't always an indication of a serious problem. It could be because there's no water supply, the power cord isn't plugged in, or the door isn't locked properly. If your machine doesn't work even after you correct these issues, you should give us a call.
We GE Washing Machine Repair Service for All Washers Types
GE manufactures a wide variety of appliances designed for different requirements. We have experience with all of them. Our technicians take the time to learn about every device the company introduces to the market so we can handle:
Top load washing machines.
Stackable washing machines.
Front load washing machines.
And portable washing machines.
We have a team of skilled and experienced technicians that can handle all kinds of household appliances. We specialize in washing machine repairs, GE washing machine repair included, so don't hesitate to call us if your appliance isn't performing well.