Do you like wearing clean and fresh-looking clothes? Well, all of us do. That's why we spend so much time deciding which washer to buy and whether it suits our needs. Washers are probably one of man's best inventions. Well, all the admiration aside, washers are still machines, which means, they will malfunction at some point in time and you will look for washer repair Los Angeles service. However, you need not worry about it. In fact, washer problems are extremely easy to fix, as long as you catch them in time.
Reliable Washer Repair Los Angeles Service for All Brands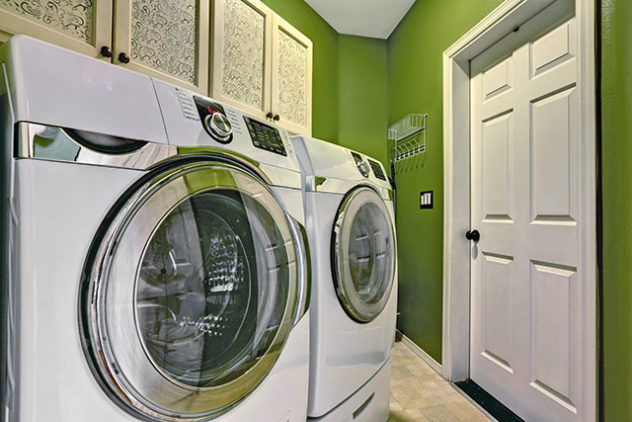 At Your Appliance Repairs, we provide stellar washing machine repair service. We are considered to be the most reliable when it comes to washer repair Los Angeles. So, anytime you encounter washer problems, just give us a call!
We provide washer repairs for almost every washer brand in the market. You will never have a problem getting a Maytag washer fixed. This is because we are home to a team of technicians who have a history of working with multiple washer brands. In fact, some of them are former employees of such brands. So, you could say they have first-hand knowledge of how things need to be done. For instance, if you need to repair a Kenmore washer or fix your General Electric washing machine, our technicians will probably be able to pin point the problem by just looking at the it.
So, come to us if you need washing machine repair service for such brands as Whirlpool, LG, Maytag, Kenmore, Miele, and others!
Common Washer Problems You May Experience
Below mentioned are a couple of common washer problems you might come across. By identifying the initial signs, you can avoid further complications.
Washer won't work after switching on. This usually happens when there is some sort of power interruption. So, check the lid switch, fuse box, and circuit breaker. If the power supply is proper, then, there could be other issues at play. For instance, the washer might be overheated and may need some cooling down to restart. There might also be a lid switch problem, which means your lid switch may need to be replaced.
Washer won't spin or agitate. This could be an issue with the main motor. The internal components responsible for these functions maybe be disconnected or damaged. In the case of damage, the parts or components will require replacement.

If you come across such issues or similar ones, get in touch with our experts! Our technicians will address your issues and find the appropriate solution. We'll have your washer working in no time.
Rules for the Use and Care of a Washer
Locate the unit as close as possible to the hot-water source.
Sort clothing according to color, fabric, and degree of soil.
Clean lint filter regularly.
Use correct temperature for type of fabric.
Use correct amount of detergent, bleach, and rinse additive – this depends on hardness of water, load size, and degree of soil.
Do not overload the machine. If in doubt, be sure that clothing circulates freely in the water during agitation.
Washing Tips for Saving Energy
Wait until you've got a full load before using your washing machine. When you use the 'half load' program you do not save the energy, water, or detergent.
Use a lower-temperature wash for clothes that aren't very dirty.
Use the economy program when it is possible.
If you leave in a hard-water area, get rid of lime scale every couple of months. You can do de-scale with tablets or by running the machine empty on a wash cycle using 6-7 fluid ounces of white vinegar in the detergent tray.
Consider switching to an energy-efficient washing machine. They use about 1/3 less electricity than older machines. The savings will more than cover the price of a new machine!
No Matter Where Your Live, We Are Just a Call Away
Do you need to fix washer in Bel Air, repair your washing machine in Beverly Hills, or look for washer repair service in West Hollywood? Well, don't look too far. Your Appliance Repairs can bring its washer repair service directly to you, irrespective of where you live. We offer washer repair in Marina Del Rey, repair washers in Glendale, fix washing machines in Burbank, provide washer repairs in Pasadena, repair washing machines in Calabasas, Santa Clarita, Granada Hills, Sherman Oaks, and in Studio City.
Our Washing Machine Service Reviews
5 out of 5 stars
My old washer started leaking on Saturday evening .I found YAR on Yelp and called them around 1am I didn't expect that they will be able to send me someone on Sunday. A repairman came right on time and fix my washer in a few hours. Thank You!
Reviewer: Gloria Morales