Our company has the best technicians for Viking repair Los Angeles service. So you can count on us for the whole range of Viking cooking appliance repair services including fixing a Viking refrigerator, Viking range repair, and Viking oven repair. We provide a fast, efficient and convenient service to perform appliance repairs of all kinds and since we make the repairs on site, the job will be conducted at your convenience so you don't have to worry about pick and delivery schedules.
Viking Repair Los Angeles Service at Your Doorstep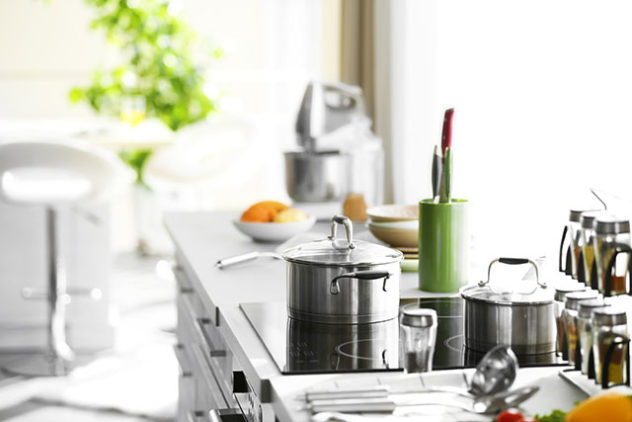 The Viking range of equipment has always stood out from the rest, and that is why they are a multi-million dollar company today, despite having come into existence only in 1987. They are a very good brand, but nothing lasts forever. Problems tend to crop up over time, and when that happens, we are here to help.
We are experts, so every time you call us, we leave no stone unturned to ensure 100% satisfaction. But getting a Viking appliance back up and running as before is not what gives us satisfaction, it is when it stays that way. Our Viking appliance repair customers will tell you that the appliances we fix do not bother them again with the same problem.
Your Appliance Repair has one simple rule that has always worked well for us, 'always use quality parts'. That's why we only use parts that are factory approved and installed personally by one of our qualified technicians. In business it's important to put your money where your mouth is, and we couldn't agree more; that's why we offer a guarantee that covers both parts and labor for every job we do, so if anything goes wrong within the guarantee period, we'll take care of the whole fix at no extra cost to you at all.
Our customers will attest to our professionalism – when you get in touch with us, we listen to the nature of the problem, and note down which model it is. We are familiar with the most common problems, and carry enough spares with us – this way, we are able to tackle any task, including Viking replacement service and Viking appliances maintenance, on the very first visit itself. If a part is not readily available, we express order it for you so as to minimize the inconvenience caused by a non-functioning/malfunctioning Viking appliance.
Even if there is an emergency, just call us – we will be happy to rush over our engineers to your location, so that it can be set right immediately. A lot of our Viking oven repair clients have benefited this way, the same as our valuable Viking range repair customers.
Clients whom we fixed Viking fridges and ranges give us repeat business, calling us again whenever they have problems with their other appliances (the onces we haven't had a chance to fix yet of course).
We Are Viking Repair Los Angeles Trusted Experts!
I could't find any reliable service before these guys came. The technician replaced a compressor and saved my Viking refrigerator's life. The job was fair and I received warranty for the Labour and parts!
Artem E.
Los Angeles, CA