If you need Thermador repair Los Angeles service, we are the go-to experts for the job. Our services include Thermador oven repair, Thermador range repair, Thermador refrigerator repair, and many others. We use original factory approved parts and provide a service guarantee on both the parts used and the labor so if anything goes wrong within the guarantee period, the next fix will be on the house.
Thermador Repair Los Angeles Service in a Jiffy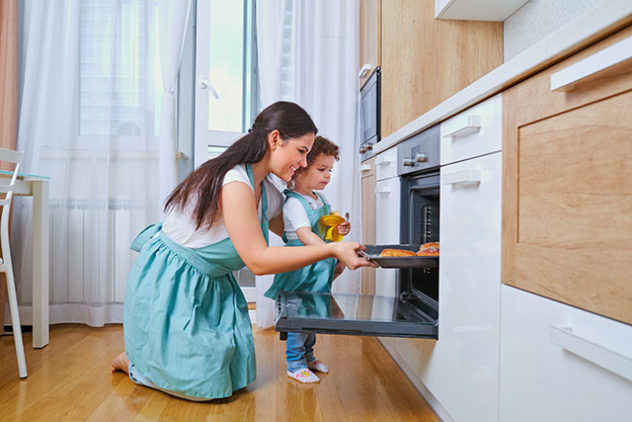 If you own a Thermador appliance, you've made a fine decision in choosing your home appliances. You couldn't have asked for a better brand for your kitchen. Did you know the Thermador company celebrated their 100th anniversary in 2016? For those of you who remember, Thermador's home appliance line up were the appliances preferred by notable TV chef and cook book author, the late Julia Child. It is now also officially a part of our history – as her kitchen, replete with the Thermador range of kitchen appliances she made famous over her 4-decade career, has been inducted into both the Smithsonian and the National Museum of American History.
Put Your Thermador Repair Los Angeles Service In The Hands Of An Expert
We cater our Thermador repair service to customers from a range of locations in LA. We fix broken Thermador appliances in Beverly Hills where our clients have high words to speak of us, and offer maintenance service for complete Thermador's household appliance line up in West Hollywood.
Our Sherman Oaks and Studio City customers are highly satisfied with the quality of our at home Thermador repair service that include emergency Thermador installation, replacement, and maintenance feature.
Just call us. Perhaps it is a problem with the thermostat. Sometimes it could be a case of uneven heating (some parts get cooked more than the others). It could even be a problem with the electrical supply. Or even the appliance refusing to work at all. We will patiently listen to the problem you are facing with your Thermador appliance, and if it is a fix you can effect yourself, we will tell you how to do this over the phone. Our Pasadena customers are so satisfied that they recommend us to their friends whenever they have trouble with their home appliances, Thermador or otherwise.
Our Thermador replacement services clients have consistently given us good reviews, as have our Thermador maintenance customers. Whether they are Thermador oven repair, Thermador range repair, Thermador refrigerator repair customers, they all have one thing in common – an extremely high level of satisfaction with our high expertise of Thermidor repair Los Angeles service.
We help everyone, so have our Calabasas and Granada Hills clients on our list of satisfied customers. For us, a job well done means we don't have to fix it again for the same problem – and this is the level of excellence that we constantly strive for.
See What Our Customers Say About Our Thermidor Repair Los Angeles Service
Great service! My dishwasher was broken and the water started to drain all over the floor. I'm so glad my friend recommended me My Appliance Repair. I got my dishwasher fixed by them very quickly and carefully. I'd definitely recommend this service and gonna use them again!
Margarita G.
Los Angeles, CA