Stove-tops are convenient home appliances. However, like any other appliance they are susceptible to damage and malfunctions. In other words, stove repair is something you will require at some point of time. Fortunately, you won't have a problem finding the right stove repair professionals when that time arrives. Your Appliance Repair is the answer to all your stove-top related problems. Our professionals specialize in stove repair Los Angeles services and are just a call away when you need to get your stove-top fixed.
Your Ultimate Stove Repair Los Angeles Service!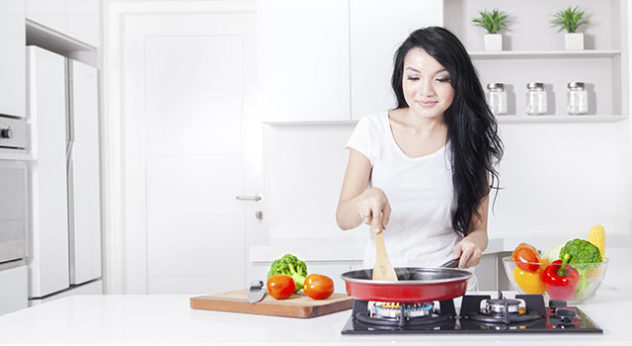 Like any other home appliance, there are a ton of companies out there that manufacture stoves. What this means is that you probably have a stove brand that's different from the one your neighbor is using. Each brand has its own proprietary technology being incorporated into the design and construction of the stove.
So, to put it simply, the problems you face with your stove could be specific to the brand. In that case, what you need is an expert who can work with stoves from every brand in the market. At Your Appliance Repair we have professionals who can handle and fix all stove-top brands. Do you need a Viking stove repair? Can't find the right service for Frigidaire stove repair in your locations? Just get in touch with Your Appliance Repair. We offer professional stove repair service for all brands including GE appliance service, Whirlpool repairs, Thermador appliance repair, Maytag repair service, LG repair and maintenance service, Wolf appliance repair, Miele repairs, fixing Bosch appliances, repairing Kenmore, servicing KitchenAid products and providing Viking appliance repairs. Our dedicated team of technicians offer their high expertise in the area of stove repair Los Angeles service .
How to Identify if Your Stove Is Giving Trouble
When it comes to stove related problems, it is always better to lookout for the initial signs of trouble. This can prevent the problem from snowballing and turning into a bigger issue. In our experience, we've come across a few common stove related problems. Learn to identify the initial signs to avoid further complications.
One common problem that our clients have experienced is that the electrical stove won't heat. When such an issue occurs with one burner, the cause is most likely a problem with the heating coil and its respective connection. If all burners refuse to heat, the problem could be with the electrical connection itself. It could also be that an electrical surge has blown off a fuse.
Another common problem we keep hearing about is that the electric stove won't adjust the heat. This is a result of the infinite switch getting damaged. The infinite switch is what regulates the level of power used by the electric stove.
If you ever come across such issues, please call the experts at Your Appliance Repair immediately. We have an excellent team of technicians who will report to your location and inspect the problem. Once they determine the cause, they will begin working on fixing the problem in the most timely manner.
Cooking Tips for Saving Energy
Cut food into small pieces before cooking. This way it will cook more quickly.
Whenever you can, put a lid on top of the pan. Your meal will cook much more quickly, and you won't be wasting energy.
Select the correct saucepan size for the heating element on gas flame.

If you're cooking with a saucepan, turn down the heat when it comes to a boil. You don't need as much heat to keep a pot boiling as you do to get it to a boil, and your food will cook just as quickly.

Try to get ready-made meals out of the freezer early enough for them to defrost without using energy.
If you're in a hurry, heat or defrost ready-made meals in a microwave rather than a conventional oven.
When cooking rice, turn off the heat 5 minutes before the end of cooking time, keep the lid on and let it finish cooking in its own steam.
Same-day stove repair Los Angeles service. We offer their high expertise and great rates for the stove repair service in LA.
Stove Repair Service in LA's Most Cities
Your Appliance Repairs offers stove repair Los Angeles service in most cities of the area. Do you need to fix stove in Burbank or look for stove repair in Calabasas? No problem! Our experts can get to you in a jiffy. We provide stove repair Los Angeles service for Bel Air, Beverly Hills, West Hollywood, Marina Del Rey, Glendale, Burbank, Pasadena, Beverly Hills, Santa Clarita, Granada Hills, Sherman Oaks, and Studio City residents and commercial establishments.
Our Stove Repair Service in LA Testimonials
5 out of 5 stars
My Miele stove top didn't ignite anymore. After spending 1 hour trying to find an earliest available technician in my neighborhood I found these guys. Absolutely satisfied with their speed and prices. Will call again if any new issue happens.
Reviewer: Nikita Spenser