Ovens can heat and cook food much faster and with more uniformity than other conventional forms of cooking. However, ovens are just as susceptible to malfunctioning and failure as any other electrical appliance. We, at Your Appliance Repair, have a team of professionals who are devoted to perform quality oven repair Los Angeles service and make sure that your family's schedule is not inconvenienced by a malfunctioning microwave oven.
When It's Time for Over Repair Los Angeles Service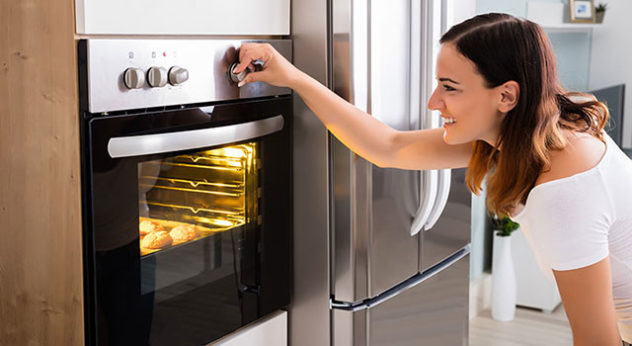 Regardless of the brand of your oven, most models are designed with similar components and setups. Given below are some of the most common problems associated with ovens that our team of technicians have repaired.
The door does not close
The oven does not maintain temperature
The oven heats up beyond the required temperature
The oven does not turn on
The light inside the oven stopped working
The controls of the oven are malfunctioning
The oven does not self-clean
Whatever the problem is, we at Your Appliance Repair will make sure that we will have your oven fixed at a reasonable price.
Even though most oven brands share the same components, there could be slight variations still involved. Luckily, Your Appliance Repair can handle such unique issues as well. For instance, if you specifically need to fix your wall oven or look for commercial oven repair, our technicians will be able to help you out.
Similarly, we also provide repair service for Viking ovens, fix Whirlpool ovens, repair Thermador appliances including ovens, and cater repair service for KitchenAid ovens in Los Angeles Area.
Contact Us for Reliable Over Repair Los Angeles Service Today!
At Your Appliance Repair, we believe in providing high quality oven repair and maintenance service in the least possible time so that households and businesses in our region can continue operating without interruptions. If you are facing some issues with your home or commercial oven, please call us and we will get your appliance repaired as quickly as possible. Remember that these appliances draw a lot of electricity and can retain it for days even when it is not used, making it dangerous to attempt repairing without professional expertise. All you need to do is contact us and our team of experts will get your oven running in no time and that too at reasonable costs.
Oven Tips for Saving Energy
Use your oven efficiently by filling up as much of the space as possible.
When use a conventional oven, food will cook more quickly on the top rack – it is much hotter than the bottom.
If you're cooking a meal in the oven, don't open the oven door to see how it's all going, as you lose a lot of heat doing this.
If you're replacing your electric oven, consider a convection model as they are cheaper to run.
Convection ovens warm up more quickly, distribute the heat more evenly, and use about 20% less electricity than a conventional oven.
Quality Oven Repairs at Any Los Angeles Location
We offer our expertise to customers over a wide geographic area across Los Angeles. LA is a big city and we understand how tough it can be to find a reliable oven repair service in Los Angeles Area. That's why at Your Appliance Repair, we make sure that we're available to everybody.
We provide oven repair Los Angeles services in many places of the Area. Please find below a list of oven repair Los Angeles services we provide:
Our Oven Repair Los Angeles Service Reviews
5 out of 5 stars
I own a LG electric oven. It was delievered broken and started a fire during a cleaning cycle. The technician replaced the entire oven cavity,all elements and fans. It's been a month and looks that these guys did fair job!It's the best appliance service I have used. Thank you and good luck with your business!
Reviewer: Tatyana Gardner