Need a quick, hot meal? Just warm up some leftovers in the microwave. Oil free cooking? No problem! Use the microwave. That's how helpful microwaves are and that's why they sell well too. Microwaves are one of the most advantageous home appliances to own. You can use them to cook, heat, and even bake your favorite dishes. Now, imagine your microwave going bust one day. Isn't that a terrible idea? What's worse is not being able to find a reliable microwave repair Los Angeles service.
We Offer Multi-Brand Microwave Repair Los Angeles Service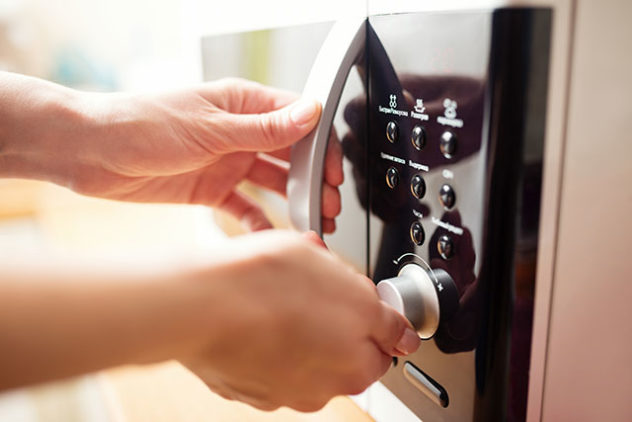 Your Appliance Repair offers the best microwave repair service. We are actually one of the most recognized names as far as microwave repair Los Angeles is concerned.
We are home to a team of highly skilled technicians who possess the knowledge and expertise to deal with microwave repair of any kind. Our technicians are also trained in handling microwave repairs for any brand. Whether it's a Bosch microwave service or fixing a Dacor microwave, our technicians will take care of it. The other brands serviced by us include Maytag, Frigidaire, Kitchenaid, Miele, and Viking.
Possible Microwave Problems
There are all kinds of problems that microwaves experience. It is a good idea to get a basic idea about these problems in order to know when your microwave needs professional attention. For starters, one of the most common microwave problems is "no heating". This normally occurs as a result of magnetron failure. The magnetron is a component in the microwave that uses high voltage electricity to deliver microwave frequencies, which are responsible for cooking the food. Sometimes overuse can cause the magnetron to burn out. Other causes for heating failure could include capacitor burn, faulty diodes, transformer failure, and a damaged door switch.
Another common problem encountered with microwaves is abrupt stopping. This is caused as a result of a faulty fan motor, damaged or faulty transformer, or faulty door switch.
If you encounter similar or other problems, please contact Your Appliance Repair right away.
Our Microwave Repair Los Angeles Service is Available at Any Location
No matter where you live in Los Angeles, just let Your Appliance Repair know about your microwave repair needs. We'll send our team of technicians to help you out. Our technicians have fixed microwaves all over Los Angeles Area and cater a wide range of microwave repairs including:
Our Microwave Repair Service Reviews
5 out of 5 stars
We purchased an over the range microwave so I called your appliance repair and they came and installed it for adequate price. Also they picked up my old one appliance so I can enjoy using a new whirlpool microwave. Good service!
Reviewer: Arshaluis Abhaz