At Your Appliance Repair, we have the knowledge and the tools to offer high quality LG appliance service. Name the LG product you have and we will find a way to fix whatever is affecting it. We are leaders with regard to such LG repair Los Angeles services as LG washer repair, LG fridge maintenance, and fixing all other LG kitchen and laundry appliances and replacing its parts if needed as well. We didn't earn that reputation without putting the work. We provide an expert service using factory approved parts that are covered by warranty and at price that will put a smile on your face.
Why We Are the Ones to Call for LG Repair Los Angeles Service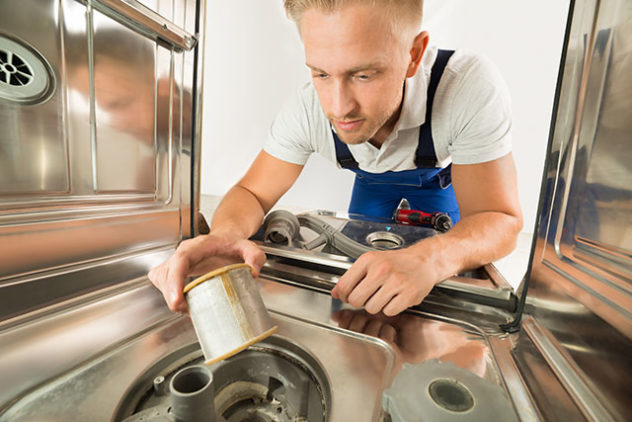 There are plenty of brands out there that manufacture home electrical appliances. But, only a handful of them can earn the title of 'Market Leader'. It isn't enough for a brand to just sell high quality products. The products must be durable and reliable. Additionally, the product must be maintenance friendly and easy to service.
When speaking of such a brand, only a few come to mind. One of them happens to be LG. Anybody who owns an LG product knows how great they are. They are feature rich, technologically advanced and durable. While more popular here in the US for their smart phones and other consumer electronics, and not enjoying the same brand recognition as its fellow Korean company and arch rival Samsung; LG actually has a very large and well respected home appliances business, one that is starting to catch on in a big way here.
LG Appliance Technologies, Features, and Highlights
LG Electronics is a leader in appliance technologies and design blending the latest in technology with trend-setting design and providing complete solutions along with proprietary technologies for improving everyday life.
LG's products are known for their efficiency and reliability. LG creates products across the kitchen and laundry categories that help give time back to consumers, allowing them to spend more time with their families and less time doing chores. Also, their products represent many "industry firsts" that showcase LG as a leading innovator in the appliance category. Through innovation that enhances consumers' lives, LG appliances offer the latest technologies, packed with a host of performance and convenience features that deliver on LG's "Life's Good" brand promise for consumers. LG appliances give consumers the confidence that it's all possible.
Innovation is something that differentiates LG from its competitoes a lot. Its refrigerator with Door-in-Door [TM] technology consists of a door within a door, allowing quick access to items in the interior compartment without opening the entire refrigerator. New EasyClean[TM] technology in LG's ranges allows the interior of the oven to be cleaned in just 20 minutes versus hours.
Also, LG's Smart Cooling Plus system is designed to help keep food fresher for longer, with strategically placed vents to surround food from all sides with cold air. Meanwhile, LG's Slim SpacePlus[TM] Ice System features a streamlined ice-making system inside the door as opposed to in the main refrigerator section, allowing for an obstruction-free top shelf. LG has also been named the 2013 ENERGY STAR[R] Partner of the Year by the U.S. Environmental Protection Agency, having earned this coveted award for their efforts to create and promote energy-efficient products.
LG Repair Los Angeles Services We Provide
Even the best of products may experience some kind of problem or the other as time passes by. This is unfortunately pretty much inevitable. After all, they are machines at the end of the day and like all machines, they need to be maintained, serviced and eventually even repaired. If you're looking for help with your LG appliance, repairing a washing machine in particular, you've com to the right place! With Your Appliance Repair, you will never have to worry about losing your LG product. We can and have brought many appliances back from the brink where other firms considered it a write off. We are the best provider of LG repair Los Angeles service in the Area.
Since we are highly familiar with the entire line-up of home appliances from LG you should find our appliance technicians up to the task no matter what trouble you are having. Our technicians possess the expertise to provide services in the following capacities: