KitchenAid has been manufacturing and selling home appliances since 1919 and they've managed to develop quite a pedigree in the food processor and mixer market. Now owned by Whirlpool and sporting a much wider range of products than they once had, they still stand strong because of how reliable and functional their appliances are. However, at the end of the day, any appliance is going to have problems in the long run. But, now for the good news, Your Appliance Repair is here to make things better with its special KitchenAid Repair Los Angeles services.
KitchenAid Appliances Overview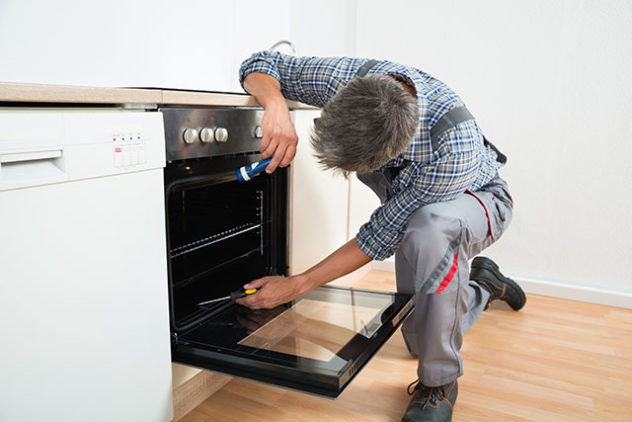 Buying a home appliance is one of the most important purchases a person can make. There is so much to be assessed and analyzed before coming to a decision. However, there are some brands out there that don't require that kind of analysis and assessment. Why? Well, it's because they have already established themselves as the best in the business.
While some companies that make forays into the industry are little more than a flash in the pan, there are brands that have spent a great deal of not only resources but also time and effort in developing effective products that consistently meet and surpass the needs of their customers. The result is a strong degree of brand loyalty as their customers trust them and remain clients for many years. KitchenAid happens to be one of those brands. As a KitchenAid customer yourself, you're obviously aware of how helpful and useful your KitchenAid appliance is. You probably couldn't go a day without it.
KitchenAid Repair Los Angeles Service You Can Trust
At Your Appliance Repair, we have a sizable team of technicians who are experts at dealing with all kinds of KitchenAid appliances issues like KitchenAid oven repair service. They've worked with a wide range of KitchenAid appliances, which has allowed them to gain a tremendous amount of expertise in offering the best KitchenAid repair Los Angeles service.
So, if you ever come across any kind of trouble with your KitchenAid appliance, just get in touch with us as soon as possible. We provide a fast, hassle free on-site appliance repair service with fully guaranteed factory approved parts and labor. Just let us take a crack at you malfunctioning kitchen appliance and we'll get your problem sorted out in no time.
KitchenAid Dishwasher Repair Service
We offer a wide range of KitchenAid dishwasher repair and maintenance services for all makes and models including 2.5 inch Flush Console and fully integrated dishwashers.
We Are Your Local KitchenAid Appliance Repair Company!
Our KitchenAid repair Los Angeles service is available across Los Angeles. This includes: Bel Air, Beverly Hills, West Hollywood, Marina Del Rey, Glendale, Burbank, Pasadena, Calabasas, Santa Clarita, Granada Hills, Sherman Oaks and Studio City.