KitchenAid is one of the most popular kitchen appliance manufacturers available in the market today. They company were established back in 1919 and originally only sold a stand mixer. Since then, they have evolved and expanded and they now have several appliances in its product line. At Your Appliance Repair, we repair all kinds of KitchenAid appliances and make sure they up and running in no time.
Same-Day KitchenAid Oven Repair Service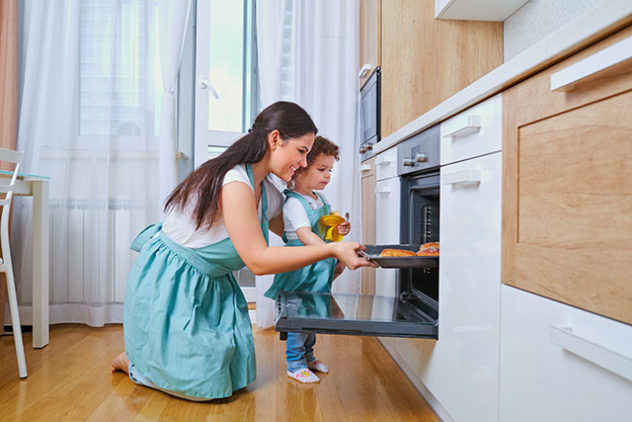 We have a considerable amount of experience with KitchenAid oven repair service. We are familiar with all new products and can easily handle any problems they might develop. Our trained technicians also only use the best replacement parts and make sure the appliance works efficiently before they consider their job done. We can help you if:
• Your KitchenAidoven doesn't hold temperature
• The door doesn't close or is jammed
• The oven won't turn on
• Light doesn't work
• The oven doesn't self-clean
Why Do You Need a KitchenAid Specialist?
KithenAid provides unique and distinctive ovens. Repair technicians that aren't familiar with these devices can make mistakes and damage your expensive ovens. Our technicians are KitchenAid experts and have received special training to ensure they can handle products from this company. When we repair KitchenAid products, we follow a few simple rules to ensure our customers get the best results:
• We always use the best quality replacement parts.
• We always follow the manufacturer's instructions when it comes to repairs.
• We always familiarize ourselves with the appliances before we conduct any repairs.
This helps ensure your expensive kitchen appliances aren't damaged during the repair and will function well after our job is done.
Why Choose Us for The Repairs?
Ovens are a very important part of our day-to-day life. As a company that has been a part of this industry for many years now, we know how anxious and troubled are customers can be when their home appliances break down. We have designed our services to ensure our customers get the best services possible. Here are a few reasons why we stand out:
• Emergency Response – We are open 24 hours a day so we can respond to emergencies promptly. If you want to get urgent repairs done, you should contact our number immediately. We'll send a technician to your location immediately regardless of the time or day.
• Quick Repairs – We take our emergency services to the next level. Our trucks are fully equipped and have 95% of the spare parts stored in them. This means we can conduct all repairs promptly without making multiple trips. Your KitchenAid oven will be back in working condition in a matter of hours.
• Expert Oven Repair – Modern ovens cost a pretty penny because they're very sophisticated and energy efficient. These appliances aren't as easily replaceable as they used to be so customers want excellent repair services to ensure they don't have to purchase new products. We understand this and have refined our services accordingly.
At Your Appliance Repair, we ensure our technicians are well-trained and undergo several refresher courses to keep their skills sharp.