Kenmore is one of the most respected names in the industry as far as home appliances are concerned. If you buy a Kenmore product, you can be sure that you're purchasing a product that is built to last more importantly, meet all your expectations for your new device. Kenmore is known for making reliable high performance home appliances. They require very little maintenance and often will work perfectly for years without any foul ups. However, even Kenmore home appliances aren't immune to their fair share of problems. They are bound to have at least one bad day in the long run. If your trusty appliances suddenly failed in the middle of summer, you may find yourself looking for a Kenmore repair Los Angeles service provider that would be able to repair Kenmore refrigerator, fix Kenmore washing machine or offer great Kenmore dishwasher service. But, there's nothing to worry about. For a trained professional, Kenmore products are easy to fix and repair.
Best Kenmore Repair Los Angeles Service in the Area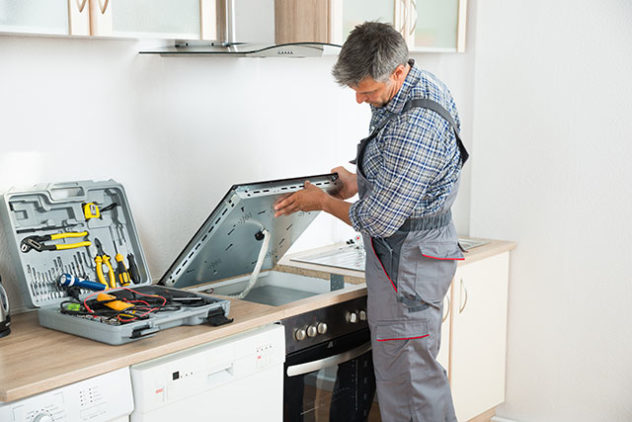 Why us? The answer is simple, we use only original parts, offer fast, efficient onsite services to suit your schedule, guarantee all both our labor and parts used in repairs and still quote rates that are up to 30% percent less than the competition. We also offer bulk discounts for multiple appliance repairs, Kenmore repair Los Angeles service included, and extended maintenance and repair contracts.
So, if you ever come across any kind of trouble with your Kenmore appliance, just give us a call or send us an e-mail. We'll send over our technicians to fix your problems. Our technicians are very professional and they will deal with servicing your Kenmore appliance with the same efficiency and dedication that has earned us a reputation for being among the best in the business. At the end of the day, you can be sure that you're getting your money's worth. More importantly, you can be sure that your Kenmore appliance will be back in action.
At present, we offer the following Kenmore installation, maintenance, and repair services:
We Repair Kenmore Refrigerator at Home
We repair Kenmore refrigerators on-site and can be called seven days a week! Our technicians are highly skilled and they carry out some of the best repair services with regard to:
French door refrigerators
Side-by-side refrigerators
Single door bottom freezer refrigerators
Top freezer refrigerators
Compact refrigerators
Freezer less refrigerators
We Fix Kenmore Washing Machines Same-Day
We fix Kenmore washing machines of all types and models from top load to front load to twin load washers. This is the rule for any brand washing machine care, Kenmore included: make sure you washer is installed on a floor that is rigid enough to support fully loaded washer's weight. If the floor is not strong enough, your washing machine will probably vibrate and you will hear noise throughout your house.
Besides installation and repair, we also offer Kenmore dishwasher service that costs only $69 and includes dishwasher preventative maintenance, cleaning all dishwasher's filters and running it with special antibacterial cleaner.