Ice machines are the superheroes of summer. They help keep lemonades and other drinks cool and offer some refreshing respite to the heat when you need it. But being electrical appliances, they are bound to break down and require some repairs or maintenance during their lifetime. If you ever face any issues regarding the operation of your ice maker, remember that we at Your Appliance Repair are only a call away. Trust no one but the team of technicians at Your Appliance Repair to perform ice machine repair Los Angeles service quickly and effectively.
Common Problems That Indicate You Need Ice Maker Repair Service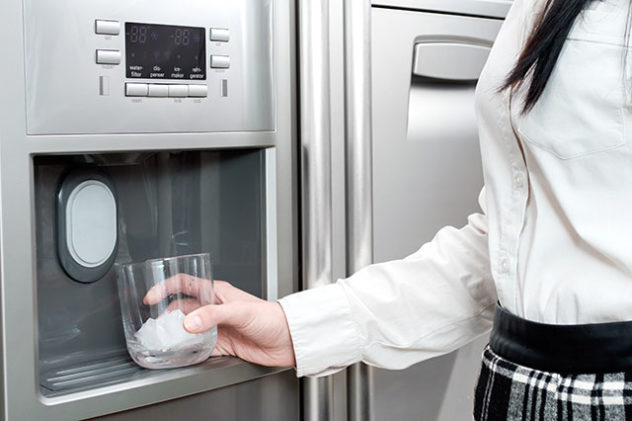 No matter how robust your ice maker is or which brand it was manufactured by, it is susceptible to a range of problems. Given below is a list of the most common problems associated with ice makers that our team of technicians at Your Appliance Repair have fixed over the years:
Ice machine has a leak
Ice maker does not make ice
Ice maker does not turn on
Ice maker does not switch off
Ice maker does not maintain the ideal temperature
Shape of ice produced is odd
Control panel of ice machine does not work
Ice machines can malfunction or stop working due to problems with the surrounding temperature, water supply or due to a damaged component. It is best to take the help of a professional to identify and correct the problem before it leads to bigger problems.
Ice Machine Repair Los Angeles Service For All LA Locations
Do you live in a part of LA that's far from the main city? For instance, do you require an ice machine repair service in Bel Air or fixing ice maker in Burbank? Well, just give Your Appliance Repair a call and we'll send out a team to help you out.
We cover a wide region across Los Angeles and that means we not only offer ice maker repair service in Los Angeles , but can repair an appliance in Calabasas, fix an appliance in Sherman Oaks, offer appliance repair service in Glendale. Our repair service also include but not limited to appliance repairs in Studio City, appliance repair service in Pasadena, repairing appliances in Marina Del Rey, fixing appliances in West Hollywood, residential and commercial appliance repair service in Santa Clarita, and several other areas as well.
Our Ice Maker Repair Service Reviews
5 out of 5 stars
This company's professional Paul fixed my ice maker,which was leaking. They ordered the parts and I could use it again the next day after I called. Thank you Paul!
Reviewer: Ando Tran