When it comes to appliance companies that have stood the test time, one name is often the first that comes to mind – General Electric. However, that does not mean that your GE appliance isn't going to ever face any issues at all. Eventually, overuse or component damage can cause your GE appliance to act up. You may eventually find yourself in a situation where you require a company that can provide reliable and convenient GE repair Los Angeles service including GE washing machine service, GE clothes dryer repair, or GE refrigerator service.
Need a Reliable GE Repair Los Angeles Service?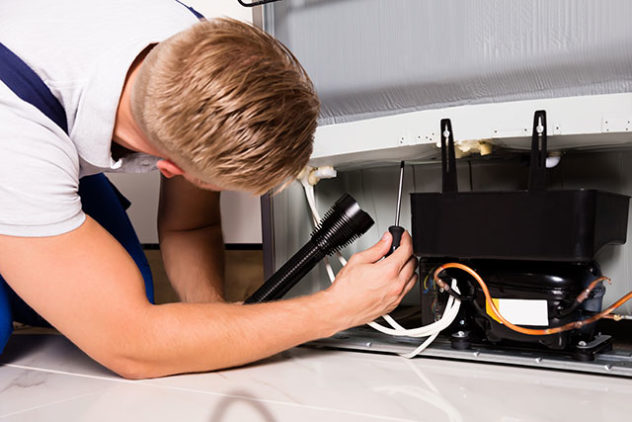 Your Appliance Repair is a market leader as far as GE Appliance Service is concerned. We have been offering GE appliance services and repairs for a very long time. Our technicians are well versed with all kinds of GE appliances which are not only technologically advanced, they even enjoyed a high degree of durability and reliability.
If you ever come across issues concerning any of your GE appliances, like your GE refrigerator not cooling or your GE microwave not heating, just get in touch with Your Appliance Repair and register for a visit from one of our team members. The process is very simple. All you have to do is call us or send us an e-mail. Once we receive your complaint, we will send over our technicians to take a look. We offer top notch GE installation and maintenance service across the GE lineup including GE refrigerator repairs, fixing GE clothes dryers, and servicing GE washing machines.
GE Oven Repair Service
We cater GE oven repair service for nearly all GE oven model types:
Single wall ovens that are available in models with cooktops, built-in models and side-by-side options.
Double wall ovens offering maximum cooking capacity, with convection cooking and WiFi options.
Microwave oven combination wall ovens
French-door single convention wall oven
Advantium ovens
We Are Your Local General Electric Appliance Service Company!
Your Appliance Repair serves customers across various in and around Los Angeles. This includes: West Hollywood, Marina Del Rey, Glendale, Burbank, Pasadena, Calabasas, Santa Clarita, Granada Hills, Sherman Oaks, Beverly Hills, Bel Air, and Studio City.
If you live in any of these areas and have a GE appliance that isn't working quite right, please give us a call and we'll get it sorted out in a jiffy!