Probably the only thing worse than having no clean clothes to wear is having freshly washed set of clothes that will take you hours to dry. Have you ever experienced something like this? Well, if you haven't, you might soon, once your dryer suddenly decides to stop working. Luckily, you would not have to go through the nightmare of wearing damp clothes. If your dryer is giving you any problems, all you need to do is call Your Appliance Repair for quick dryer repair Los Angeles service, and our experts will be there and get your dryer working as soon as possible.
Time to Hire a Dryer Repair Los Angeles Company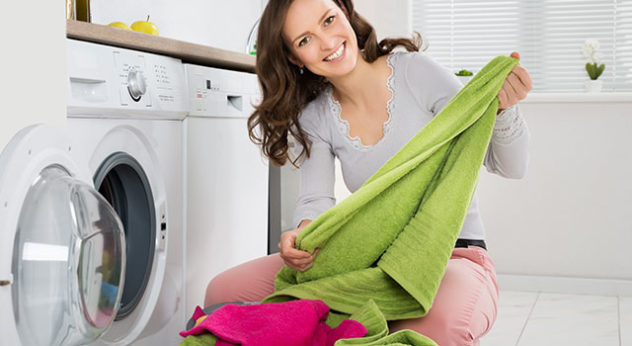 Cloth dryer remains one of the essential home appliances you can add to your arsenal. It has the ability to dry clothes and other items, which make them an essential appliance in every home. However, the most annoying part is that (just like any other appliance), this appliance will not tell you when it is going to breakdown. And mostly when it did, it would be when you needed it most. Is your dryer not drying your clothes as it ought to? Is it failing to heat, producing excessive heat, or not starting at all? Any of these issues can turn the already time-consuming task of carrying out your laundry into a multiday task, as you will need to lay out or hang up all of those wet clothing and wait around for them to air-dry. The best way to ensure your dryer's longevity is to take steps to help it function correctly. Prevent inconvenient breakdown, high energy bills, and safety issues by arranging regular expert maintenance with Your Appliance Repair today! At YAR, our team of expert technicians can effectively handle all of your dryer service needs, including dryer repair Los Angeles issues. Contact us for dryer repair Los Angeles service today!
Why Professional Dryer Repair Los Angeles Service Instead of DIY
Irrespective of the issue you may be having with your dryer, you should not attempt to fix it by yourself as you might create a bigger issue than there was initially. This is not to say that you are not capable, but you cannot really ascertain that the work is done correctly without an expert service to do it for you. If you are living in Los Angeles and its environment, the best is to contact a professional dryer repair company!
From trivial issues to major dryer repairs or maintenance, Your Appliance Repair can help. We remain the most trusted local choice for fast, prompt, and easy local dryer repair service. Be it a gas or electric dryer, our team of friendly technicians will offer a fast diagnosis and effectively bring your dryer back to its best working state. They are highly trained, licensed, and are guaranteed to help fix all of your dryer needs even in times of emergency. Regardless of where you purchased your dryer, its manufacturer, models, and makes, our technicians can expertly handle all of your dryer repair needs, from fixing General Electric dryer to repairing Whirlpool dryer.
Dryer Malfunctions We Can Handle
Although electrical appliances are capable of relieving us of a lot of routine work, they are not completely immune to electrical and mechanical problems. Given below are a few of the most common dryer problems that we at Your Appliance Repair frequently have encountered.
Very noisy operation.
Dryer refuses to start.
Dryer does not shut off.
Dryer does not provide enough of heat or refuses to heat.
Dryer gets too hot.
Door does not stay shut.
Dryer does not tumble or turn.
Dryer starts cycle and stops mid operation.
The timer on the dryer does not advance.
Clothes are still damp after operation.
Such problems can be caused due to minor malfunctions or broken parts. This requires the expertise of a professional in order to maintain the warranty of your dryer.
Our Dryer Repair Service in LA are Available All Over LA
We, at Your Appliance Repair, are a team of professionals who have gathered many years of experience in servicing dryers in and around our region. We offer our professional services to customers who look for:
Our Dryer Repair Service in LA Cater to Various Brands As Well!
You probably own a very specific brand of dryer. Now, what happens if you can't find the right appliance repair company to fix it? Well, don't worry. At Your Appliance Repair, our experts are known for their quick dryer repair service in LA for all brands.
Our expertise enables us to implement Frigidaire dryer repair, repair Miele dryer, perform Kenmore dryer maintenance, as well as Bosch, Whirlpool, GE, Maytag, and all other dryer brands repairs.
Our Dryer Repair Service in LA Reviews
5 out of 5 stars
I requested an estimate to make sure that the company is fair since I knew the exact part which was broken. The manager gave me the best price in compare with other companies near me! The next day my dryer was fixed and working before lunchtime. Mike is highly professional,full of good advice and a friendly guy to talk with.
Reviewer: Darya Cyan