Dishes need to be cleaned on an everyday basis in all households. Having a malfunctioning or broken dishwasher will then prove to be a nightmare for several home owners, especially if there are numerous family members in one home. A malfunctioning dishwasher can also leave dishes and glasses unclean, which can later become a health hazard to your family. Fortunately, at Your Appliance Repair we have a team of experts who are dedicated to repairing critical appliances that keep households and businesses running and provide fast and affordable dishwasher repair Los Angeles service!
How to Know You Are in Need of Dishwasher Repair Service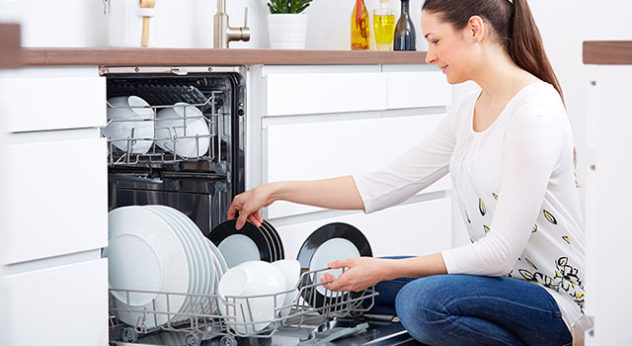 Regardless of the manufacturer, there are a number of problems that you can face. Given below are some of the most common dishwasher problems that the team at Your Appliance Repairs has repaired through the years.
The dishwasher is abnormally loud
The dishwasher refuses to operate
The dishwasher does not draw water from the water supply
The dishwasher does not stop drawing water
The dishwasher does not drain after the cycle completes
The unit is leaking
The door does not stay closed
The dishwasher does not clean well
The wash cycle takes abnormally long to complete
The unit smells bad
The washed dishes do not dry properly
We've Got Dishwasher Repair Service for Every Brand
Our technicians have gathered several years of experience in repairing appliances of various brands. Though most dishwashers provide the same function and experience similar issues, there are bound to be two or three components that are specific to a particular brand.
If these components fail, you will need someone who's familiar with the brand to fix it. For example, a Kenmore dishwasher repair or an LG dishwasher repair can only be carried out by someone who has worked on these brands before.
We can perform dishwasher repair service for such brands as Frigidaire, KitchenAid, Maytag, GE, Bosch, and Whirlpool.
Get in Touch With Our Experts For Dishwasher Repair Los Angeles Service Today!
A malfunctioning dishwasher can prove to be not only inconvenient but also unhygienic, and could put your household or small business in a spot. As you will be depending on a dishwasher every day, it is best to trust a professional to handle the repair work. If you are facing any issues with your dishwasher, please call Your Appliance Repair anytime and we will be happy to help. We hold quality of work and speed of service as our most important measures of success.
Our Dishwasher Repair Service Can Be Enjoyed Anywhere Across LA
We offer our dishwasher repair service to customers across the city of Los Angeles. We can repair a dishwasher in Bel Air and fix broken dishwasher in Beverly Hills. The dishwasher does not clean well in Studio City? Not a problem! If you come across any dishwashing issues, get in touch with the experts at Your Appliance Repair! Our technicians will address your problems and find the appropriate solution. We'll have your washer working in no time! Please find below dishwasher repair Los Angeles services we provide:
Our Dishwasher Repair Service Testimonials
5 out of 5 stars
I called to YAR last week to get estimate for repairing my Miele dishwasher and it was much lower in compare with other local companies. They came and fixed it within couple of hours the same day. Highly recommend them!
Reviewer: Alex Rayen