Dacor manufactures some of the most reliable and durable home and electrical appliances on the market. You simply cannot go wrong buying a Dacor product. The dedication to maintaining quality is what makes Dacor stand out as a world class product. However, even a Dacor product can hit a rough patch. A machine is a machine at the end of the day. You're probably wondering who provide the best Dacor repair Los Angeles service in the Area? Is there someone out there who can be trusted with your cherished Dacor oven repair or Dacor refrigerator repair?
Let Us Handle Your Dacor Appliance Repair!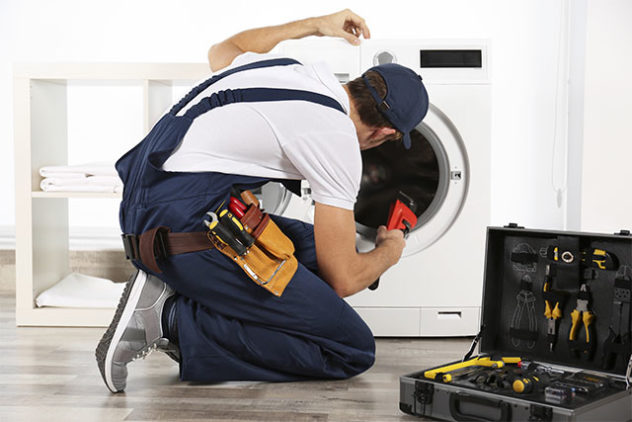 If you live in the Los Angeles area, getting your Dacor appliances fixed easily, quickly and cost effectively is a breeze thanks to Your Appliance Repair you can always get your Dacor appliance easily fixed. With years of experience in the appliance maintenance industry Your Appliance Repair is definitely a name you can trust, to get the job done especially when it comes to Dacor repair Los Angeles service.
Get Expert Help with Dacor Repair Los Angeles Service!
Your Appliance Repair is a leading name in the appliances repair arena and this includes Dacor appliance repair as well. We have the right tools, the right knowledge, and the right amount of expertise to deal with your Dacor appliance repair. If you're looking for your Dacor cooktop repair or Dacor microwave repair services, then we're the ones you need to call.
We offer guarantees on both our labor and factory approved parts so that you can rest assured that any job we undertake will always be completed without cutting any corners. In addition to our experience working with Dacor appliances, we also offer competitive rates, often around 30% less than the quotes of our closest competitors.
It doesn't matter what kind of Dacor appliance you own, our technicians have dealt with enough Dacor appliances to know exactly what needs to be done. So, if you ever encounter a problem with your Dacor appliance, just get in touch with us via e-mail or phone call.
Dacor Refrigerator Repair Service
At Your Appliance Repair we offer Dacor refrigerator repair service for all series:
Dacor Cooktop Repair Service
You can count on us for the whole range of Dacor cooktop repair services. We repair all Dacor cooktop model types:
Dacor Microwave Repair Service
We can handle any Dacor microwave repair problem since we service and repair all Dacor microwaves including:
Discovery™ 24″ Convection Microwave
Discovery™ 30″ Over The Range Convection Microwave Hood
Renaissance 30″/24″ Microwave-In-A-Drawer
Distinctive™ 24" Microwave
We Are Your Local Dacor Appliance Service Company!
Your Appliance Repair Appliances offers Dacor appliance repair service across multiple locations within Los Angeles and the greater LA area. This includes: Bel Air, Beverly Hills, West Hollywood, Marina Del Rey, Glendale, Burbank, Pasadena, Calabasas, Santa Clarita, Granada Hills, Sherman Oaks, and Studio City.